 El Troquero Newspaper is part of the Truck Club Publishing, Inc family, in business for the past 14 years, providing information and entertainment for the Transportation industry and Truck Drivers.

For Advertising information please contact us at (323) 726-8620

your html snippet
We are looking for the next front cover Rig! Does your truck have what it takes to be in El Troquero Newspaper? Submit a photo of your Rig!  Our next Big Photo Shoot will be in October 2010 at Irwindale Speedway. Please call us at (323) 726-8620 and ask for Laura.

Think your truck has what it takes?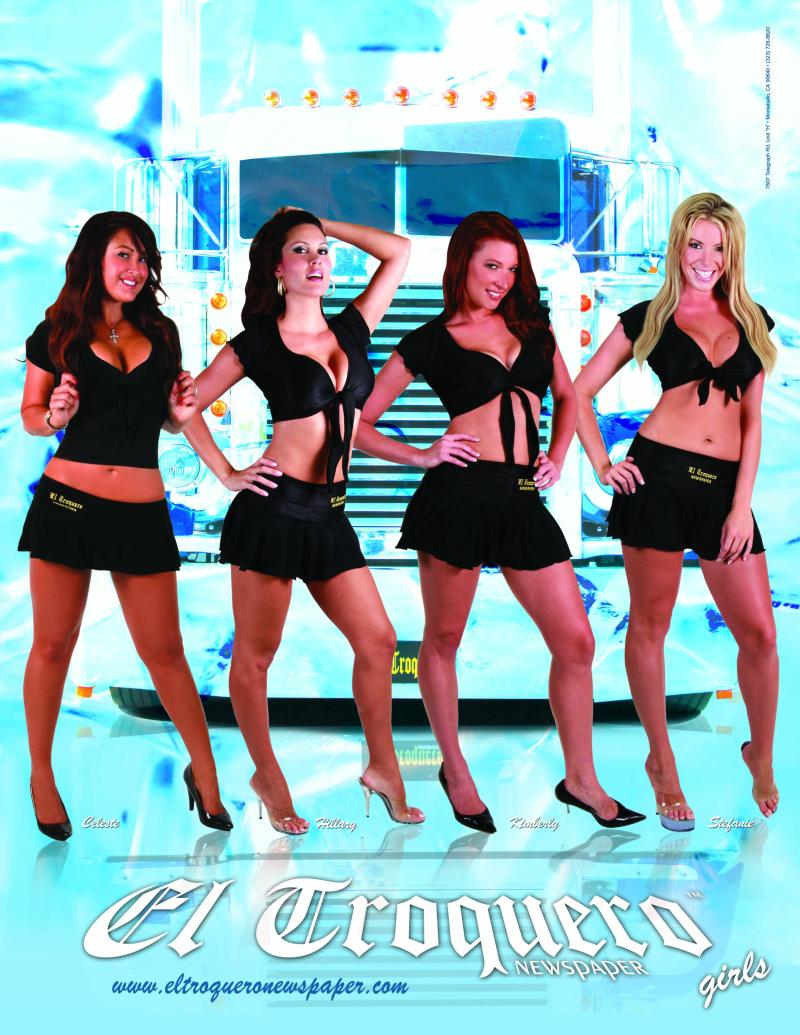 2009 El Troquero Model Poster  Still available for free - Come to our office and say you saw it on this web site and it's free!  (While Supplies Last)